Why is my email going to spam?
Why IS my email going to spam dammit!
"Why is my email going to spam" – great question, and one that's reared its ugly head with unfailing regularity in the years I've been involved in digital marketing!
Sadly, one of the things I see holding back many businesses who would like to use email outreach (cold email) is that it's perceived as being unethical or even "spammy". This is a common misconception, talk to any email marketing specialist who does this for a living.
Cold email can be defined as sending an email to a potential customer who has no prior relationship with you.
However, think of it this way.
You would be doing potential customers a disservice if you had something that benefitted their business and you omitted to tell them about it.
Wouldn't you want to know if there was a way to increase your ROI by making simple adjustments to your marketing plan, for example?
I certainly would.
Simply follow the rules
By following the basic rules applicable to your country, there's no reason you shouldn't reach out to potential customers who could benefit from what you have to offer.
Let's address your question – why is my email going to spam? To be crystal clear on this, nobody likes to receive emails that are genuinely spammy, and that alone could be the reason your email is going to spam. Your email should always be personalized, inform or add value and preferably deliver a benefit that's immediately actionable.
In fact, email personalization is THE key to a successful cold email outreach campaign.
It's suggested that a personalized email (e.g. use of recipient's name in the subject line, use of company name in body text, etc.) can increase the effectiveness of your email campaign X6.
Why is my email going to spam? Well, did you personalize it – no, thought not!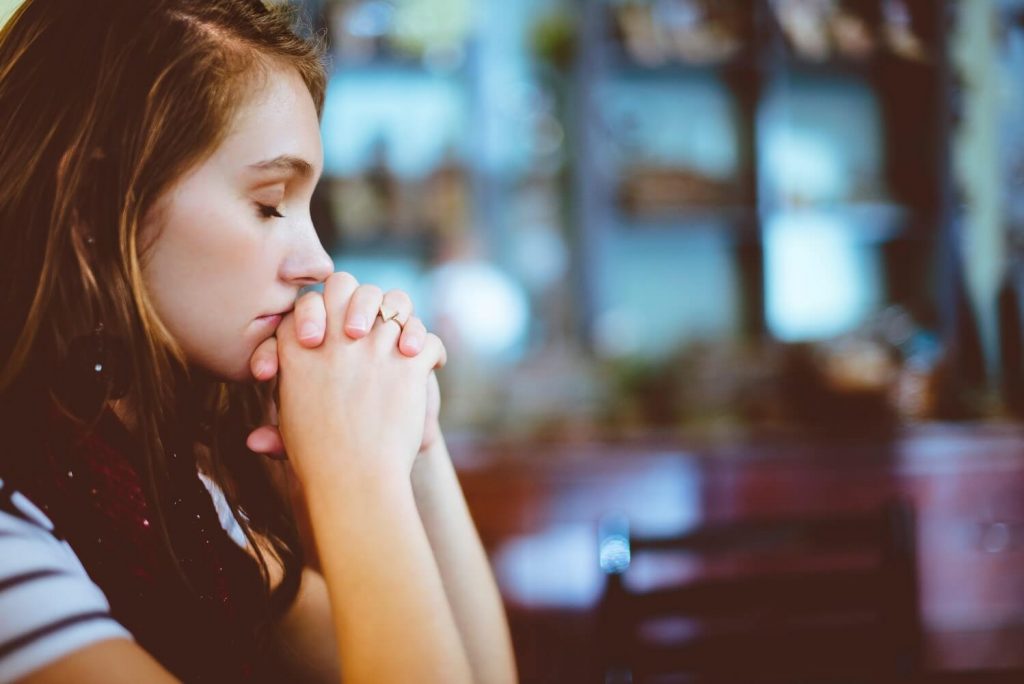 Why is my email going to spam – real scenario
I briefly want to address a question about email outreach I get asked all the time, and again by a customer just recently.
My customer was running a campaign that in the end turned into a disaster.
Their emails were flagged as spam, their open rates fell through the floor and quite frankly they were just wasting their time carrying on.
They wanted to know how to better protect their domain's reputation in the future. Unfortunately, people do have bad days and may not appreciate the fact that you're genuinely trying to add value to their business.
That said, you can protect your business by taking this simple precaution.
Register a new domain and host it with a service like Siteground. The domain name should be VERY SIMILAR to your main business domain.
Siteground will give you an email address based on the new domain for a very nominal sum.
Using this address will keep your main domain safe and free of complaints, whether founded or not.
Why is my email going to spam? Did you take simple precautions to protect yourself – hmm, thought not!
My opinion?
Email marketing continues to be a highly effective tool in your digital marketing armory, so why wouldn't you use it?
It makes sense to employ the services of an email marketing specialist to:
a) Craft the right subject lines, content, and calls to action.
b) Ensure good open and click rates.
c) Help you avoid falling into the (reputational) traps that await the uninformed, "would-be" email marketer.
Free email writing course – 3 parts
If you need help crafting amazing emails, why not check out my 3-part Youtube course? Here's part 1.
My email compliance cheat sheet
In order to help you stay on the right side of email compliance, here's a useful cheat sheet I've prepared for you. Take a few minutes to study it, it may help answer your "why is my email going to spam" question…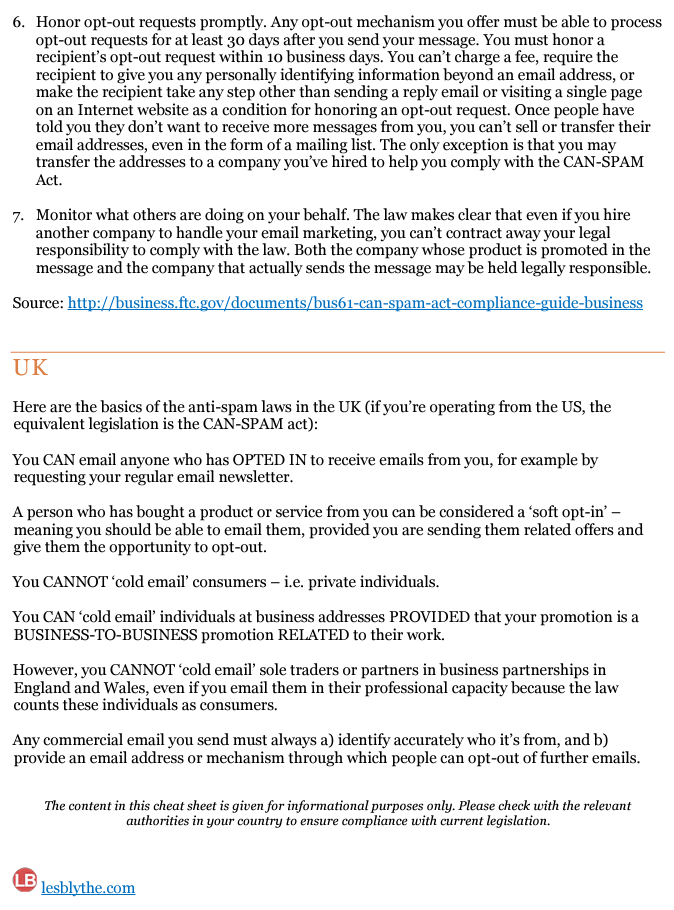 Conclusion
There you go, I hope I've answered the "why is my email going to spam" question successfully for you.
Whatever you decide is right for your business, there are advantages and disadvantages of using email as part of your digital marketing strategy.
Here's an interesting article I found that sets out both sides of the argument reasonably succinctly:
Advantages & disadvantages of email marketing
If you're looking for a tool to handle all your email effectively, build funnels, deliver CRM and much more – check out my article here: Much more than just email
Do you have questions or concerns when it comes to your email marketing?
Have you ever asked yourself "why is my email going to spam" now or in the past?
Just want to comment on my article?
Drop your question in the comments below and I'll do my best to help you out.