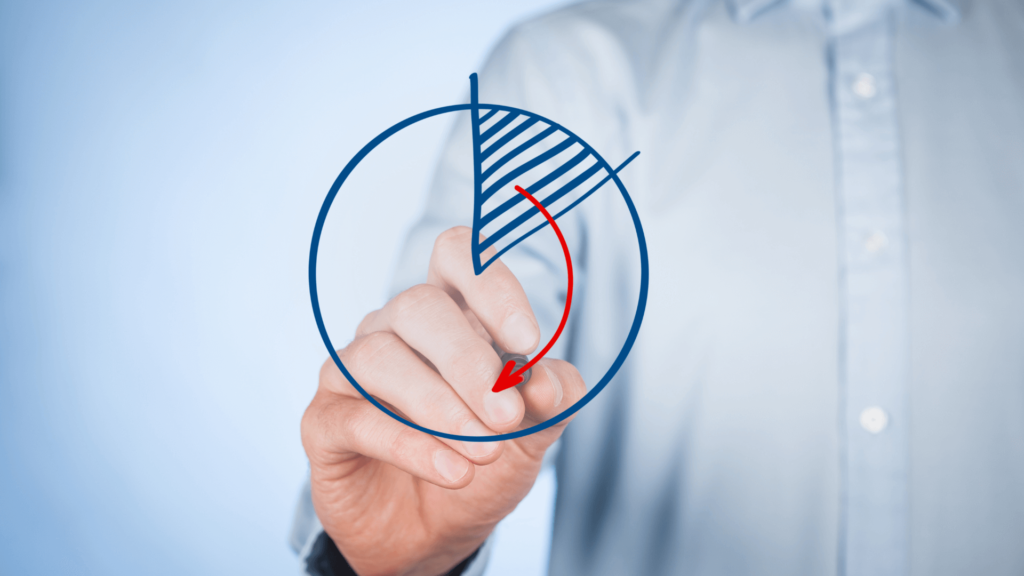 If you're in business, there's a serious opportunity to expand market share right under your nose, without even thinking about expanding into new markets.
However, there's a sad fact.
This opportunity is either ignored completely or, in most cases, not fully exploited by most businesses.
Too often, the value of existing customers and the potential they represent for increased revenue and profits is neglected at worst or mismanaged at best.
But, a 25% increase in profits without new customers?
Sure, why not?
According to Management Consultancy, Bain & Co, it's entirely possible.
Bain & Co is one of the biggest (t/o $2Bn+) and most respected Management Consultancies on the planet, so it makes sense to consider what they have to say.
Here are the 3 keys to expand market coverage and unlock 25% more profit without new customers:
Key 1: Solve customer problems – your customer's perspective, why it's good for you too, and why it's good business.
Key 2: Stay engaged – the importance of "staying front of mind" and some practical tips on how you can achieve it.
Key 3: Become a trusted partner – avoid falling into the "commodity trap" – the surest way to get dumped by your existing customers.
Nail the 3 keys, and you'll earn the right to ask for more business and expand market penetration as a consequence – without the need for new customers.
The formula for chasing down a 25% increase in profits doesn't have to be complicated.
It looks like this:
Solve Customer Problems + Stay Engaged With Customers + Become A Trusted Partner = MORE BUSINESS
There's one important caveat when it comes to retaining customers, however. You need to clearly identify the customers that are right for your business, the ones you want to retain.
So, what do they look like?
They're customers with the potential for you to forge long-term, mutually-beneficial relationships. They should also afford you the opportunity to elevate yourself to trusted partner status (see below).
The issue for many businesses is they're so focused on new business, they often neglect the huge asset they already own – their existing customer base.
Now, no one's denying that new business and the drive to expand market presence is good for growth. But, at the other end of the spectrum, churning your existing customer base isn't.
Blindly chasing down new business in an attempt to expand market share, while ignoring the opportunity to pluck the low-hanging fruit from existing customers and expand market share, is a mistake. A big one!
It's a particularly serious mistake if there's a limited number of customers who play in your sandpit. You're could be in real danger of burning out your prospect base, and where do you go after that?
Back to our three keys.
Key 1: Solve customer problems (aka. delivering outstanding solutions and customer support)
The very best way to foster customer loyalty is to consistently solve customer problems by providing accurate access to the support and information they need. You know this already.
That said, you should think about what outstanding customer support might look like from your customer's perspective.
Here's something to consider.
A lot of companies still believe getting on the phone with customers to offer support is the way to go. Or, just as bad, they create a glut of emails that clog up their customers' inboxes.
But, put yourself in your (busy) customers' shoes for just a moment.
Wouldn't you be much happier with a system that allows you to quickly log and assign a priority to a support request? A system that guides you and doesn't leave you staring at a blank email, puzzling how best to describe an issue?
You benefit your customers by adopting a system that helps you respond faster, accurately and more effectively. Much better than playing telephone tag and sending hit-or-miss emails.
The right system also empowers your customers to check on a problem's progress when THEY want, 24/7 and in real time.
Legacy habits die hard. If a significant portion of your customer support relies on phone and email, it may be challenging to transition to such a system.
But, at least consider it. The effort involved could pay off in the long run.
Tip for the smaller business – if your business is not yet at the stage where a formal customer support system is in place, first ask yourself why not. There are very cost-effective ticketing systems available (Kartra includes one in their funnel software) for even the smallest concern – a google search is your friend.
As a smaller business, it's helpful to translate "delivering outstanding customer support" to "always go the extra mile". Your customers will recognize and appreciate that you've over-delivered on your promises, and that's important in becoming a trusted partner (see later).
The importance of creating a win-win
Not only is the right customer support solution good for your customers, but it's also good for you too.
How so?
With the right system in place, your customer support data is always in sync and available to your clients. This cuts down the "stop-go" of endless emails and time-consuming phone calls.
The possibility of missed or ignored emails is eliminated, and replaced by productive interaction with your customers, including support feedback that is accurate and useful.
Providing your customers with the ability to review, add, close, and escalate tickets is a huge time saver that your customer support staff will appreciate.
Add to the mix the possibility of offering your customer training content and comprehensive FAQs and It's easy to see how you can take a significant amount of workload off your customer support staff's shoulders.
All of this means your people can become more focused, productive, and efficient. They can get more done in the limited time they have available each day.
Key 2: Stay engaged (aka. being front of mind)
This is a big one, and one that businesses get wrong – a lot!
Yet again, the incessant push for new business focused on the need to expand market share, and a lack of focus on fully developing existing customers is often the culprit.
"Front of mind" is exactly where you want to be when your customer makes their next buying decision.
Staying engaged doesn't mean making random phone calls to shoot the breeze or discuss the latest football game. Every call made to a customer should be carefully thought out and purposeful.
Your customers are busy people, and unless you have a very personal relationship that warrants a "non-purposeful" call, don't waste their time.
There are plenty of suggestions as to how you can engage more effectively with your customers. I could write a whole blog post on that subject alone. Here are a few bare-bones ideas:
Run competitions.
Regular surveys (customer satisfaction, suggestions to improve our service, your biggest challenges etc.)
Build a community forum.
Share exclusive offers.
Share content (inspire, motivate, entertain).
Host an event.
Product or service updates.
Give pre-emptive advice (become proactive).
Create value in conjunction with your customer and credit them (white papers, articles, how to's).
Promote a different customer on your blog each month.
Keep in touch with a monthly newsletter or magazine.
Key 3: Become a trusted partner (avoid the commodity trap)
If you sell your products or services purely as a commodity, or if your customers view them that way, you're dead in the water.
Your mission in life is to become your customer's trusted partner by working your way up their value chain. Solving their problems efficiently, going the extra mile and making sure you stay front of mind are key to attaining the status of a trusted partner.
Being seen as a respected ally, with a vested interest in your customer's success, is the nirvana all businesses should aspire to.
Remember, your competition is knocking on your customer's door – becoming their trusted partner is an effective way to keep that door firmly closed.
You think twice before parting ways with someone you trust. Your customers think the same way.
Conclusion
Studies suggest it's 5 times to 25 times more expensive to get a new customer than retaining an existing one. The Bain & Co evidence presented above would certainly back that up.
If that's the case, why wouldn't you give serious thought to the 3 keys to unlocking more business from existing customers?
If you do, you'll earn the right to sell more to your existing customer base, that's a given.
And, a 25% increase in profits, without new customers, is surely a decent reward for the effort involved.