Online lead generation – critical guest blogging info!
Guest blogging as a means of online lead generation is a dead duck, or is it?
Opinion varies from "it's a valid way to generate leads and ultimately customers", to "it's no longer an effective marketing tool".
Okay, here's the scoop.
Unintelligent, spammy guest blogging is a waste of time and effort.
The "marketers" who suck at guest blogging are likely approaching it all wrong.
Typically, they dive in with zero strategy and throw up a couple of no-value posts focused solely on getting backlinks (also called an inbound link).
Even worse.
They take a crappy article, spin it (make lots of slightly different copies) and submit it to anyone and everyone in the hope of picking up kudos from Google in the process.
When they don't see instant results from their half-assed efforts (not surprising) they abandon guest blogging as a bad idea.
WRONG, WRONG, WRONG!
Let's get real here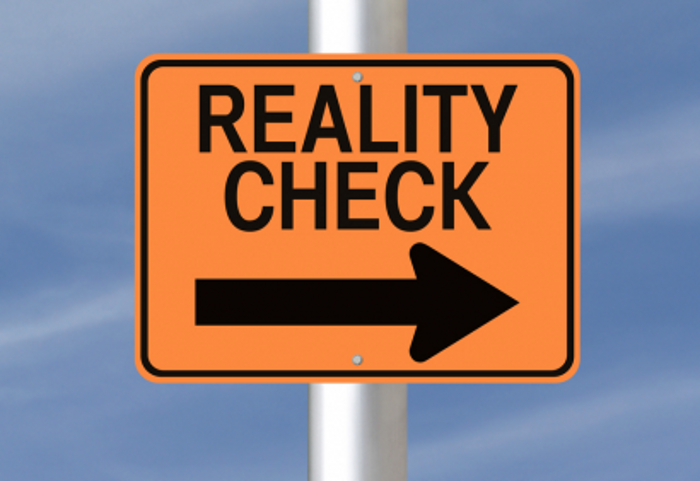 In the real world, if you do something half-assed you get half-assed results.
Guest blogging for online lead generation is no different.
So, how should you approach guest blogging?
Should you even be doing it?
Glad you asked, let me point you in the right direction.
Apologies for stating the obvious
First, let's start with a quick definition of what we mean by guest blogging.
Then we'll take a look at some of the most important do's and don'ts you need to keep in mind.
Finally, I'll give you 10 benefits of guest blogging, and you can decide for yourself if it's something you want to do as part of your online marketing strategy.
I'll even point you to a guest post of mine to illustrate the whole thing in action.
Guest blogging simply means you write an article (blog post) for a blog you don't own.
You then submit your article, have it published as a guest poster in your name – normally with a link back to your website, product or service.
It's critical to be aware of the "do's and don'ts" of guest blogging before you even consider putting digital pen to paper.
Some of this might seem blindingly obvious, but I'm going to include it anyway.
Simply because I see it done so badly, so often.
Online lead generation & guest blogging
THE DO'S
Here are some of the most important tips you need to bear in mind when using guest blogging for online lead generation:
DO WORK OUT YOUR STRATEGY – define your guest blogging goals and strategy before you start.
Just as with any other online lead generation activity, have a clear idea of what you're trying to achieve.
Perhaps you want to rank for a particular keyword or reach a new audience.
Write down your goals, then work out your strategy to achieve them.
DO MAKE SURE YOU TARGET THE RIGHT BLOGS – find a blog that will really benefit your brand.
Aim to post on a blog with a bigger readership than yours, or one that is run by a well-known expert in your field.
That way, you'll benefit from association with the blog you choose and the person who runs it.
DO GET A BACKLINK– write a blog post that links back to a post on your own site.
Remember, your objective isn't just to get a backlink, it's also to capture the readers interest and get them to visit your site.
A good tactic here is to write a post that naturally links back to another on your own site, perhaps giving the reader more detailed information on your chosen topic.
Get organized
DO KEEP TRACK – keeping track of your guest blogging efforts can be as simple as an Excel spreadsheet.
You need to know the blog managers you've contacted, the result(s) of the contact and any other information that helps keep you organized.
Keeping records will also help you avoid careless and unprofessional mistakes, like contacting the same blog manager twice.
DO GET PERSONAL – when you approach a blog manager for the first time make it personal.
Don't send your email for the attention of "The Blog Manager" – get a name!
Everyone likes to be addressed personally and it will show that you've put some effort into the communication and you're not just blanket emailing.
DO PITCH YOUR IDEA – make sure you pitch your idea for your blog post clearly and concisely.
Don't make the mistake of simply saying you'd like to contribute without telling them exactly what you have in mind.
DO ADHERE TO THE GUIDELINES – if the blog you're pitching has published guidelines, read and understand them thoroughly – enough said…
DO WRITE FOR THE BLOG'S AUDIENCE – as well as the guidelines, read as many existing blog posts as you possibly can.
Get familiar with the type and style of post the blog you're targeting typically publishes.
Don't try to re-invent the wheel here, give the audience what it wants.
Put yourself in their shoes
DO MAKE IT EASY FOR THE BLOG MANAGER – blog managers are busy people so do everything you can to make their life easier.
This will make your chances of success much greater.
For example, ask them how they prefer you to submit your work – Word or Google Doc.
Remember to include appropriate links, images with proper attribution, bolded and italicized text and headers.
Think of the blog manager being able to simply cut and paste your submission, and you'll be on the right lines.
AND THE DON'TS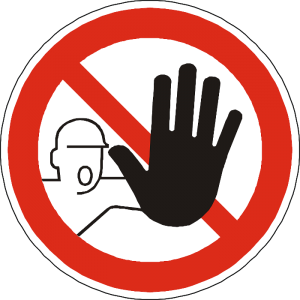 DON'T WRITE ANY OLD JUNK –  always remember you're writing for real people.
Only write a relevant, quality post that's interesting to read and helps the reader (your potential customer) in some way.
Give useful information such as advice or tips that real people will learn from and you'll be on the right track.
A good rule of thumb is to think whether you'd be happy for your post to appear on your own blog.
If not, why would you subject someone else's blog to your sub-standard content?
DON'T EXPECT INSTANT WINS – bear in mind that when you start a guest blogging campaign you're playing the long game.
Far too many people strike out on a guest blogging blitz, only to quit when they don't see immediate results.
SEO (which shouldn't be the only reason you guest blog) has matured immensely in recent years and you 'aint gonna game the system anymore.
You shouldn't even try to.
Avoid these sites like the plague
DON'T GUEST BLOG ON SPAMMY GUEST BLOGGING SITES – it's not a good idea to blindly chase backlinks and guest blog on any old site.
Your carefully crafted, relevant post should appear on an equally relevant website.
There are thousands of sites that accept guest blogs in an effort to build out their content for free, most are useless to your business.
DON'T SUBMIT PITCHES/ CONTENT WITH SPELLING AND GRAMMAR MISTAKES – this should be obvious.
However, I still see lots of posts that look as if they've never been subjected to a good proof reading.
If you produce the content yourself, get someone else to read it over at least.
Failing that, go to a professional and pay a reasonable price for well written content that your intended audience will love to read.
Be inventive
DON'T COPY PREVIOUS BLOG POSTS – whilst it's a good idea to check out existing blog posts to understand your target blog's audience, it's a bad idea to copy them directly.
If you plan to cover similar material to that covered previously, look for a new angle or "spin" you can put on your post.
Think of something original that will capture the attention of the blog manager and readers will love.
DON'T BE SHY – to a certain extent, you need to blow your own trumpet when applying to guest blog.
Blog managers are looking for accomplished writers who can deliver the goods, so they need a certain amount of convincing.
Make sure to emphasize your achievements and give them reasons why they should choose you over another potential guest blogger.
DON'T FLOG A DEAD HORSE – it's a fact of approaching major blogs to get your post featured that you'll receive rejections, sometimes lots of them.
If you get a "no" or, as more often happens, no reply at all, be prepared to move on.
That's not as to say you shouldn't follow up if you hear nothing back, of course you should.
But, after one or two well-spaced-out follow ups (2 weeks apart), with no success, it's time to try elsewhere.
10 benefits of guest blogging
Provide quality information that people connect with, and guest blogging can form a valuable part of your online lead generation strategy.
Here are 10 of the main benefits of guest blogging:
ONLINE LEAD GENERATION
IMPROVED SEO
REACH NEW AUDIENCES
START A CONVERSATION
LAND QUALITY TRAFFIC
THOUGHT LEADERSHIP
POSITION YOURSELF AS AN EXPERT
GENERATE AWARENESS
GROW A FOLLOWING
START AND NURTURE RELATIONSHIPS
And Finally…
DON'T FORGET YOUR BYLINE – as well as online lead generation, a guest post on an authority site is your chance for exposure, so don't waste it.
Perfect your byline and include it with every submission.
A good byline should look something like this:
"This is a guest blog post contributed by John Doe, creator of 'A Lazy Man's Guide to Instant and Unstoppable Riches'.
John is in demand for his insights into making money quickly and easily, as illustrated on his blog Instant Money Maker"
Naturally, John's byline should also link back to his blog.