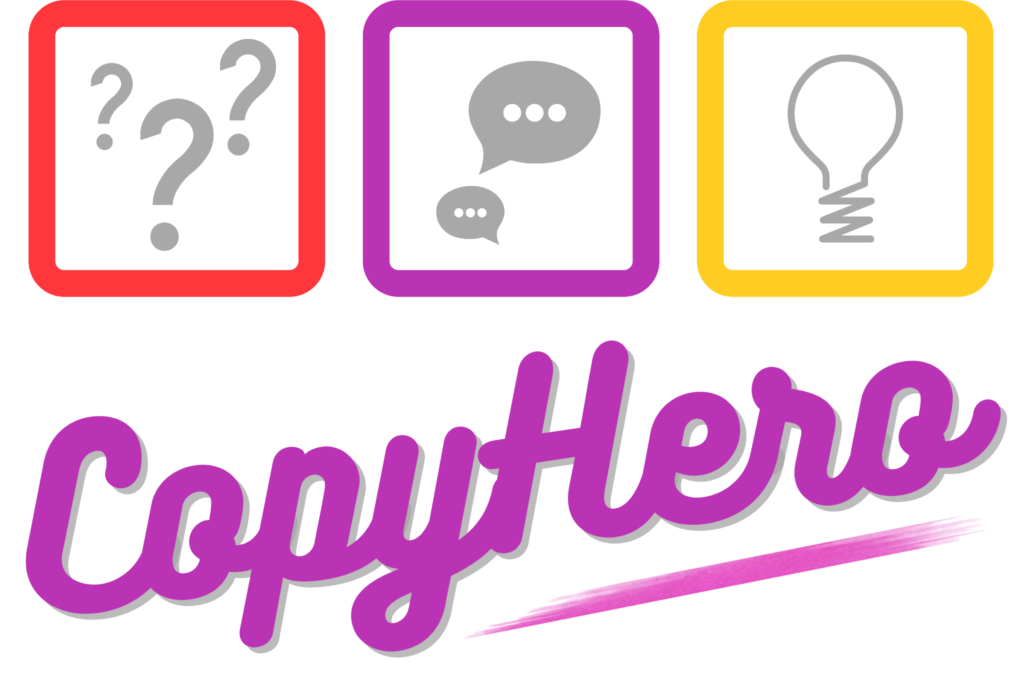 Something to think about CopyHeroes…
The COVID-19 pandemic has had a brutal impact on businesses, large and small.
As a result, it's tempting to think that every company out there is scaling back on both its marketing and copywriting.
But a lot of companies are actually ramping up their online marketing efforts.
And — as surprising as this may sound — this is particularly true for a lot of local retail companies.
These are the companies in your community. The stores on Main Street and in your local malls.
Many can't open their doors. But they're doing what they can to weather the storm.
And this includes reaching out to their customers through the Web, by email, and via social media.
Here are three examples from my own neighborhood …
Example #1: There's a bookstore a few blocks down the road from our home — it is now closed.
My wife and I spend way too much time and money on books. Sometimes the local store will have what we want on their shelves. Other times we place an order with one of the assistants behind the counter.
When our order comes in, they phone us, and we walk to the store to pick it up.
At least, that's how it used to work. When the store was still open.
Now they're going digital.
Baby steps so far. Their website is horrible. But somewhere along the way, they must have collected my wife's email address. So now she's getting weekly emails about popular book titles.
And now, when we place an order, the book is delivered to our door.
Example #2: Our daughter used to go to a downtown yoga studio after work. But now she's working from home and the yoga studio is closed anyway.
But … they've begun to hold classes online, with streaming video.
To make this work, they've had to make changes to their website, ramp up their social media activity, and improve their email marketing.
And, as part of that, they've had to figure out how to write everything in a way that is both engaging and persuasive.
Example #3: We used to drive to our local farmer's market to buy fruit and veg every Friday. Not anymore.
But we did phone our favorite fruit stall at the market, and found that if we ordered by phone, they'd deliver. Not the same day, but that's not a problem.
And guess what … just last week, they launched a website that makes it possible to order online. A little clunky, but it works. Not bad for a fruit and veg stall.
Fortunately for you, local companies are the perfect starting point for your freelance copywriting career.
For years, I've been pointing to local companies as a great starting point for freshly minted freelance copywriters.
It's much easier to pick up your first few writing projects locally. You can walk in the door or pick up the phone and talk with the owners or managers, one-on-one.
Maybe you know them already, as one of their customers.
With a few of these local jobs under your belt, and some samples to show, you can then reach out to some larger companies with bigger budgets.
Right now — in the depths of this crisis — it's a great time to learn your craft as an online copywriter, and get your first gigs writing for retail companies in your local community.
I listed three companies that have found themselves having to go digital.
They weren't focused on digital marketing before COVID-19, but they're being forced to now.
And that means these companies urgently need help.
They need help with their websites, their email marketing, and their social media marketing.
This is a great opportunity for you to launch your freelance copywriting business.
And it's also a powerful way to help your local community at a time when it needs all the help it can get.
It's also a great time to build momentum ahead of the recovery.
I launched a new business of my own a few weeks ago.
People thought I was nuts.
On the face of it, this is a terrible time to launch a new business.
But … that's not how I see it at all.
For me, this is a great time to create and launch a new business, because it gives me the opportunity to get ahead of my competition while they're standing still and waiting.
It's also a great time, because many of us are stuck at home with a little extra time on our hands.
Sure, you can use that time to binge on Netflix. A little distraction is allowed!
But you can take another slice of that time and use it to build a new skill, and launch you own freelance business.
And like I said, applying your skills as a digital copywriter is a great way to help local retailers get back on their feet.
A win-win for you and your community.
Do you have questions about getting started as a web writer? Share with us below so we can point you to other resources.
Written by Nick Usborne and originally published on the AWAI website May 11, 2020
Your CopyHero resources
A selection of resources to help you become the next CopyHero!
​CopyHero 6-Step Fast-Track Copywriting Program