Content Marketing & SEO
CONTENT MARKETING AND SEO – THE PERFECT DOUBLE WHAMMY explores how content marketing (blog posts, articles, website content etc.) and SEO naturally complement each other to produce a consistent, long-term return on investment.
This short eBook examines the Inbound Marketing model – a carefully conceived, end-to-end marketing strategy proven to convert website visitors into paying customers and, ultimately, ambassadors for your brand.
Click on the link below and your PDF will open in a separate tab.
DIGITAL INK
Here's an archive of back copies of my DIGITAL INK Magazine.
If you're already signed up for DIGITAL INK, you'll receive your free monthly magazine automatically. If not, please sign up on my homepage HERE
Click on the appropriate cover below and your PDF will open in a separate tab.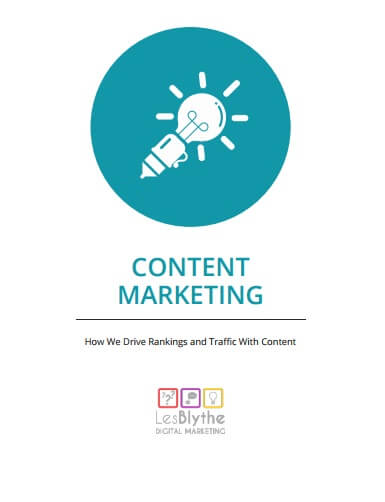 Content Marketing
CONTENT MARKETING is the foundation of every successful SEO campaign.
Getting your website to rank on Google is not about peppering your pages with one or two keywords. Google's algorithms focus on quality content that engages, builds trust, and establishes authority. Our content marketing strategies are built around these concepts.
75% of all clicks on search engine results pages go to organic results. Organic search engine optimization drives traffic, boosts rankings, and content is what drives SEO.
Inserting the right, related keywords in your website's pages will make it more relevant to users, Google will see your website as authoritative and index you appropriately, at the top of the SERP's.
Click on the link below and your PDF will open in a separate tab.
My SEO Guides
I've prepared a series of SEO guides for you so you can explore my SEO methodologies in more detail.
Click on the appropriate link below and your PDF will open in a separate tab.
Organic SEO
DRIVING YOUR BUSINESS TO ONLINE SUCCESS exposes how you can use organic SEO to help you maximize your visibility to potential sales leads and customers.
Using my cutting-edge methodologies, I help maximize the potential of your website as a business tool, build your brand reputation and establish your name as a leader in your industry.
SEO holds tremendous power to change and grow your business, return improved ROI and deliver long-term, sustainable growth.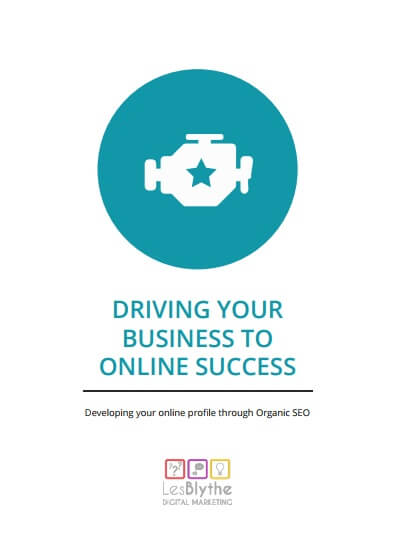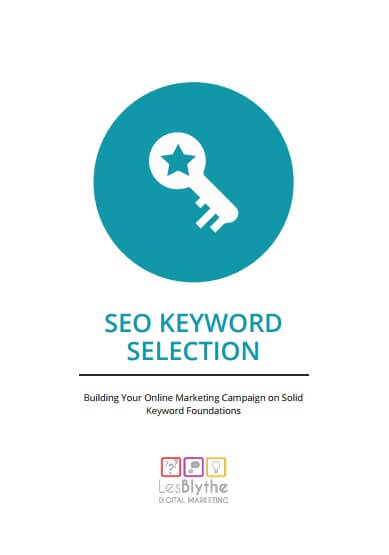 SEO Keyword Selection
SEO KEYWORD SELECTION reveals how your target market uses certain keywords and phrases to look for the products or services you offer online. Targeting these keywords in your content will help your website rank higher on search engine results pages (SERPs), and make them more visible to your audience.
Your digital marketing campaign's success relies heavily on the keywords you use.
Creating a list of keywords is just the first step in building a successful marketing campaign; the real challenge lies in selecting the right keywords for your optimization goals, and ultimately your business goals.
SEO On-page Optimization
Being indexed and ranked on the search engine results pages (SERPs) depends on many factors, beginning with the different elements on each of your website's pages. Optimizing these factors helps search engine crawlers find your website, index the pages appropriately, and rank it according to your desired keywords.
On-page optimization plays a big role in ensuring your online marketing campaign's success.
Quality SEO Link Building
QUALITY SEO LINK BUILDING describes how links have always affected the way a search engine perceives a website. The type of pages that link back to your site can have a significant impact on your brand's visibility and traffic.
Link building processes have changed as search engines evolve, and you need to make sure the links to your website are "good" ones that improve its standing with
search engines and online customers alike.
My link building strategies ensure your website's links are composed of genuine website endorsements or relevant citations that improve your overall link profile, not just for now, but for the future as well.